Hazar/11



Gender:

Female?

Age:

19

DoB:

April 9

Species:

Genetically modified humanoid

Canon:

Majin Tantei Nougami Neuro

Room:

2371, Deck 11

Journal:

Mun:

Nel
Canon Info/Background
Edit
She was born a girl, shoved into a tube, turned into a little boy, was fucked up by Sicks, turned back into a girl and is now on the Elegante. idk go check out the Wiki page or read the Manga.
Abilities
Edit
She can turn her shape into almost anything and likes to turn people into Red Boxes. She's also good at messing with people. She grows blades from her hands.
Elegante
Edit
She came onto the boat, creeped some people out, got the name Hazar by Kage and made friends. Now she spends her days being a creeper and hating on men. Gogo girl power!
Relationships
Edit
Kage: Gay for

She's a creeper. Also, like everyone else,
she's gay for Kage
.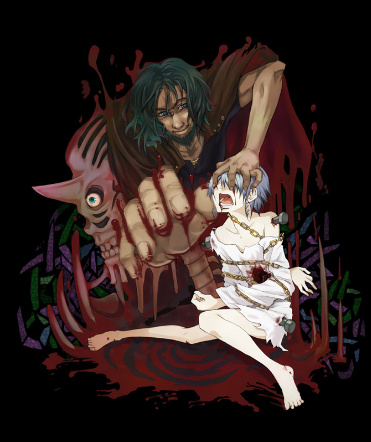 Ad blocker interference detected!
Wikia is a free-to-use site that makes money from advertising. We have a modified experience for viewers using ad blockers

Wikia is not accessible if you've made further modifications. Remove the custom ad blocker rule(s) and the page will load as expected.