This character is no longer on the boat. But they do have a rather lovely page, don't you think?
Ashelin Praxis by Pip

This is Ashelin Praxis by Pip

Nicknames

Sweet Cheeks

Gender

Female

Age

24

Species

Elf (Precurian)

Languages

Common

Room

8350 (Deck 05)

Canon

Jak & Daxter

Journal

Mun
Ashelin Praxis by Pip was on a boat!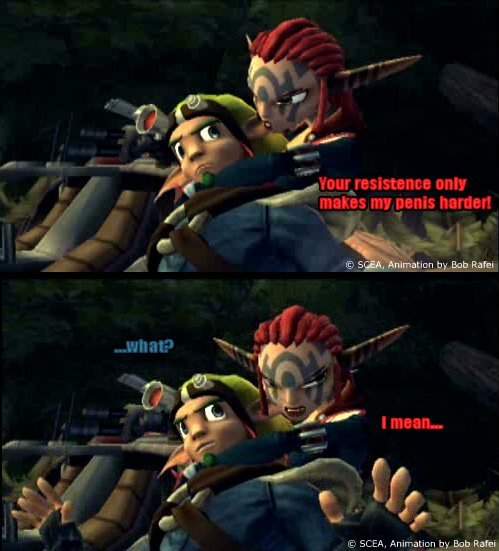 Canon information
Edit
Ashelin's a good shot, a trained pilot, and a career soldier. She's trained in hand to hand and weapons. She's an impressive acrobat and a damn good racer. She was also raised as the Baron's heir and ran Haven City, so she's a fairly adept leader.
Elegante
Edit
You are here.
Relationships
Edit
Torn: Dominatrix for
Other Stuff
Edit
Ad blocker interference detected!
Wikia is a free-to-use site that makes money from advertising. We have a modified experience for viewers using ad blockers

Wikia is not accessible if you've made further modifications. Remove the custom ad blocker rule(s) and the page will load as expected.