This character is no longer on the boat. But they do have a rather lovely page, don't you think?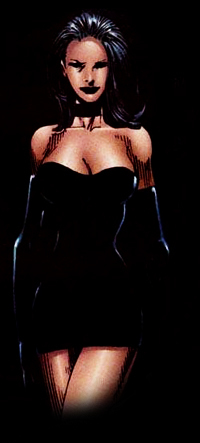 Capris Castiglione is a normal woman from New York, New York...on the outside. Actually? She's the first female Darkness wielder ever. Fuck yeah.
Canon information
Edit
Relationships
Edit
Jak
Remy Whitecastle
Batou
Glaukir Khidamun
Erol

Stuff!
Ad blocker interference detected!
Wikia is a free-to-use site that makes money from advertising. We have a modified experience for viewers using ad blockers

Wikia is not accessible if you've made further modifications. Remove the custom ad blocker rule(s) and the page will load as expected.