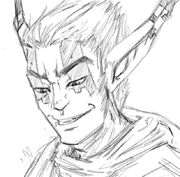 So you want to know what Erol did in 2008? Here goes...
Legend:
✘L - Language
✘V - Violence
✘S - Sex
✘TORT - Torture
September: Incoming
Edit
09.28 // "I want my gun, my knife, and my BOOTS returned immediately. "
09.29 // "Erol, you should be dead. That ship exploded, there's no way you should have survived."
October: The Rape of Lucy Sanne
Edit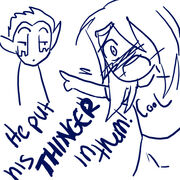 November: Go Go Glaukir Rangers
Edit
Theme song's stuck in your head now lol
December: Masquerade
Edit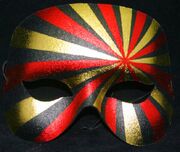 Ad blocker interference detected!
Wikia is a free-to-use site that makes money from advertising. We have a modified experience for viewers using ad blockers

Wikia is not accessible if you've made further modifications. Remove the custom ad blocker rule(s) and the page will load as expected.