Kuma-Ko



Location

NPC

Sushi bears

Nearby
The Japanese-style restaurant Kuma-Ko is fully operational from 11 AM – 10 PM every day. Please do not be alarmed by the brown bears that staff it; they are fundamentally gentle creatures that seem to enjoy making sushi, serving sake, and listening to karaoke. They don't speak English, or any other human language, so this is only to the best of what can be understood, based on their actions.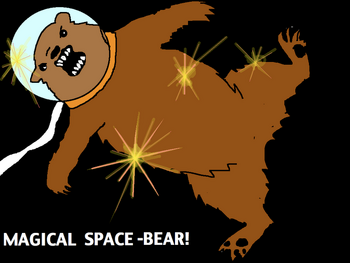 Ad blocker interference detected!
Wikia is a free-to-use site that makes money from advertising. We have a modified experience for viewers using ad blockers

Wikia is not accessible if you've made further modifications. Remove the custom ad blocker rule(s) and the page will load as expected.