Mordecai is a douche.
Mordecai

HAHAHA YOU LIKE THAT!?

Nicknames

Morty (by proxy), MOECAI (ooc)

Gender

Male

Age

28

Languages

English, Spanican

Room

8283 (deck 5)

Canon

Borderlands

Journal

Mun
Canon Information Edit
IS A BOSS
Elegante Edit
Day 1: Gets angry and makes threats via comm. Laughs at Lilith and gets punched in the face for it. A short battle ensues. Short chat with Ashelin and a few interesting comments from 11.  Also discovers that his undead, face-eating, explosion causing carrion bird, Bloodwing is not onboard.
Day 2: Finds Lilith's first strike to be rather amusing. Quietly decides that Ganondorf Dragmire is also an idiot.
Day 3: Throws in his two cents in regards to Ashelin's 'present' from Captain Redd.
Day 5: Made idle conversation with Odette.
Day 6: Had a 'friendly' chat with Lilith about a table and a room number.
Relationships Edit
Ashelin Praxis by Ren - finds her interesting. Wouldn't mind running into her sometime. (has not met)
Lilith - Comrade from before the boat. One minute they'll be laughing and messing around, egging each other on and being sarcastic twats. The next they'll be drawing weapons and trying to kill each other. Thirty seconds later they'll be back to banter. Mordecai may or may not entertain the need/want/urge to do the horizontal boogie with her. Ah, dysfunctional. <3 AND GUESS WHAT HE DID SEVERAL TIMES, AND IT WAS LOVELY
Other Stuff Edit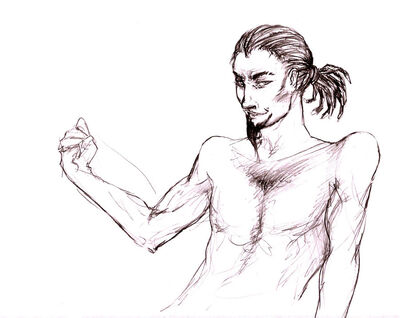 Ad blocker interference detected!
Wikia is a free-to-use site that makes money from advertising. We have a modified experience for viewers using ad blockers

Wikia is not accessible if you've made further modifications. Remove the custom ad blocker rule(s) and the page will load as expected.