Nashi



AKA

Nashibaby, Quelquel, Mommy, "kawaii as fuck", HEY YOU!

Age

24

DoB

December 7, 1985

Species

Carbon-Based

Location

Arizona, USA

Journal
She apped and then she jumped ship and then she apped again and jumped ship AGAIN but she's back now ♥
Nashi is a twenty-something-year-old living in sunny Arizona where it is currently A SHOCKINGLY PLEASANT SEVENTY-ODD DEGREES. She's the third of six children, and has three sisters and two brothers. Her youngest sister can quote all Erol's canon lines by heart, which makes Nashi very proud.
She likes to draw, write, roleplay (DUH) and play video games. She is currently learning web design.
Nashi on Drugs
Edit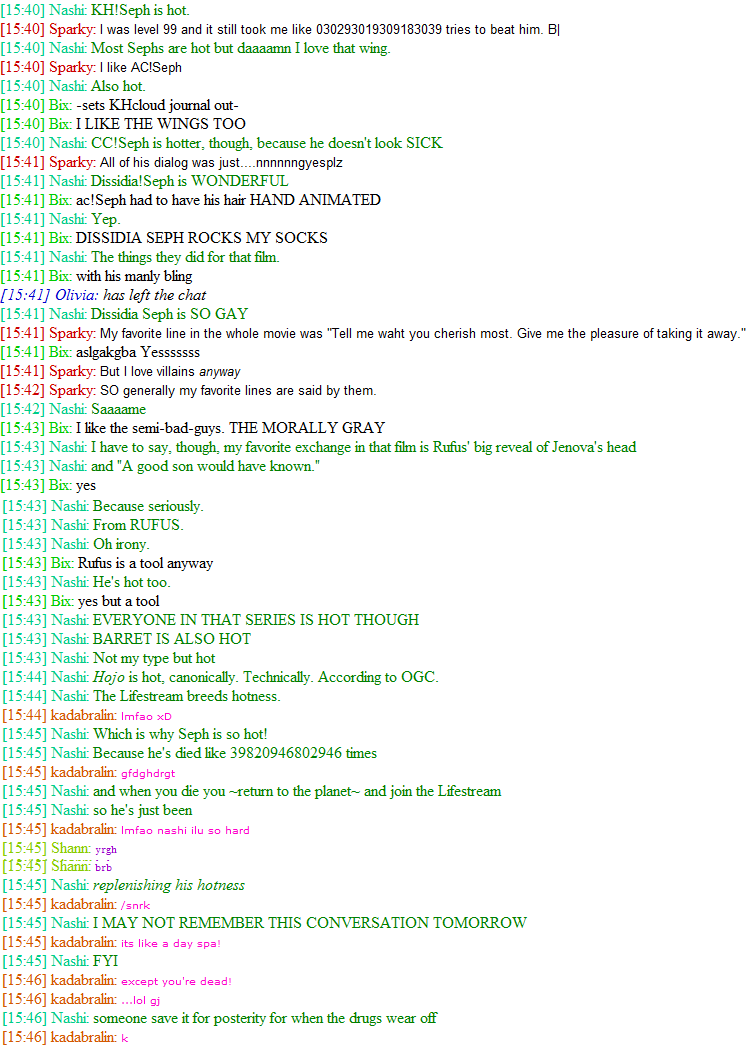 Characters
Edit
Vincent Valentine: Romantically awkward desk worker assassin turned technologically inept angstmuffin demigod of anarchy.
Nashi...
Irons clothes when stressed.
Still washes dishes by hand.
Has an unhealthy love for cephalopods.
Learned to read from the subtitles on fansubbed anime.
Has more fun coding tables in HTML than a normal human.
Is fucking terrified of basking sharks.
Ad blocker interference detected!
Wikia is a free-to-use site that makes money from advertising. We have a modified experience for viewers using ad blockers

Wikia is not accessible if you've made further modifications. Remove the custom ad blocker rule(s) and the page will load as expected.