This character is no longer on the boat. But they do have a rather lovely page, don't you think?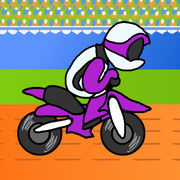 OKAY SO THERE WAS THIS REALLY COOL RACING WORLD RIGHT AND LIKE THIS KID WAS AN UBERCOOL RACER BUT HE GOT CANCER AND DIED BUT SCIENTISTS MADE FOUR CANCER-FREE CLONES OF HIM AND GAVE THEM ALL THEIR OWN COLOURS AND NAMES AND SHIT AND THEY WERE FORCED TO RACE EVERY DAY AND THE PURPLE ONE DIDN'T LIKE THAT SO HE WAS LIKE FUCK YOU GUYS AND HE RAN AWAY AND GOT TELEPORTED ONTO A SHIP.
Ad blocker interference detected!
Wikia is a free-to-use site that makes money from advertising. We have a modified experience for viewers using ad blockers

Wikia is not accessible if you've made further modifications. Remove the custom ad blocker rule(s) and the page will load as expected.